DILUTION SOLUTIONS CATALOGUE COVER
Catalogue design
Graphic Design
,
Print Design
,
DOSATRON
DESIGNED FOR: NEW CATALOGUE - DILUTION SOLUTIONS
PROJECT:
CATALOGUE COVER DESIGN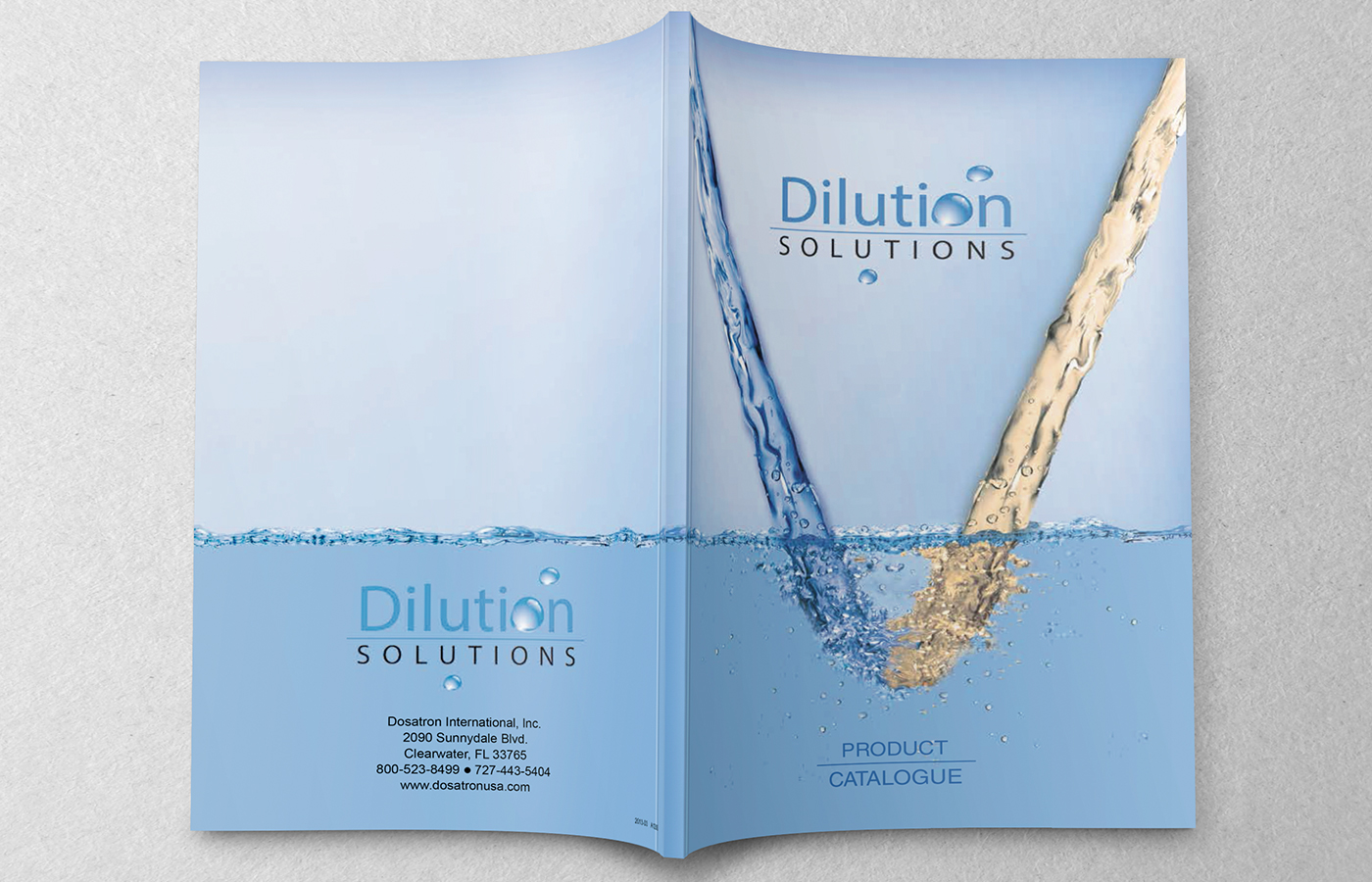 Dilution Solutions at the time was a new division for the company Dosatron. I was contracted for the new introductory catalog. Dosatron specializes in mixing water and chemicals with motors that do not take electricity. This understanding was important as when I came up with the idea for the cover I wanted to communicate that process to those receiving the catalog of the two elements joining.